Kiteboarding, also known as kitesurfing, can be described as an extreme sport wherein an individual harnesses the power of the wind with the help of a big power kite so that he/she can be pulled or moved across a water, snow or land surface. It is quite a unique sport as it has features of different sporting activities like surfing, windsurfing, paragliding, wakeboarding, snowboarding, and skateboarding. If you compare the different sailing sports that people participate in, kiteboarding is much more convenient and doesn't require one to spend a lot of money. Since one can kiteboard on different surfaces including water, if you live closer to a lake, you might be wondering if you can kiteboard on a lake.
There are many individuals who kiteboard on a lake. Yes, a lakes serves as a good spot to kiteboard on. However, there are a few things you need to keep in mind. The lake should be elaborate enough to enable a smooth launch and safe landing. There should be no trees around the area that the lake is surrounded with. You have to be mindful of the wind interference around the lake too.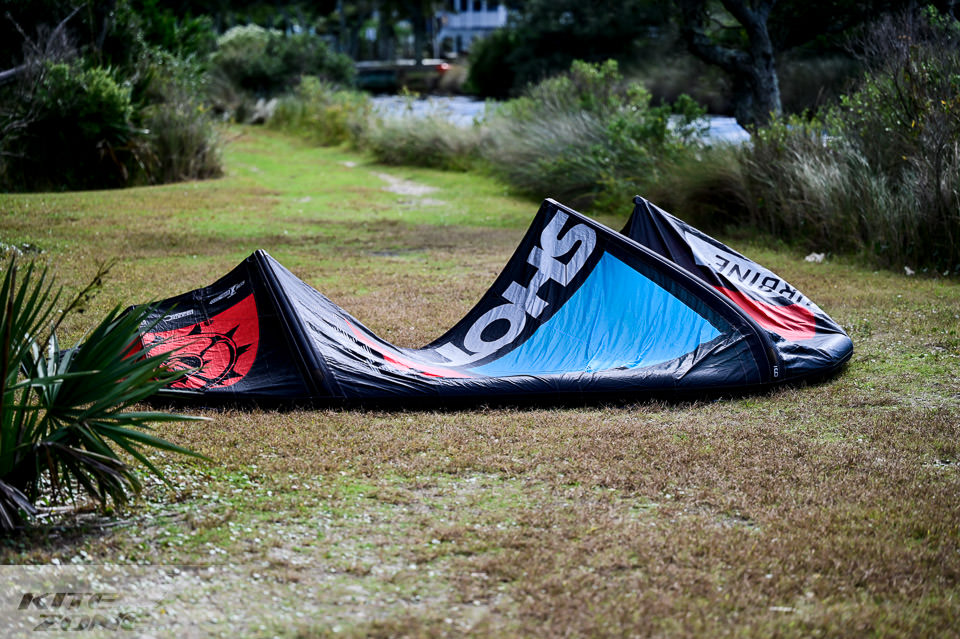 Can you kiteboard anywhere?
No, you cannot kiteboard just about anywhere. If you think any place is good enough to launch your kiteboard, I don't blame you. When I got interested in kiteboarding, I used to think the same. But thankfully, I had people around to guide me and soon enough, I learnt that location plays an important role in kiteboarding.
While kiteboarding can be practiced on land or snow surfaces too, most people prefer having a water body as their launch pad. Oceans, seas and bays are considered to be the most suitable locations for kiteboarding because of the widespread area they offer. What also makes these locations ideal for kiteboarding is the fact that unless the weather conditions are bad, the wind doesn't blow very heavily around these areas.
During the winter season, many choose frozen lakes or open fields as their ideal location for snowkiting. Even if the weather is fine, it would be advisable to kiteboard around areas where there are no trees or tall buildings. This will help greatly in avoiding the possibility of an accident happening.
Where can I kiteboard?
The best place to kiteboard is a vast ocean or sea and bays with a lot of open space around and with minimal wind interference. If you live in a town or a city that has a huge lake, you could consider kiteboarding there too. Just make sure the lake area is not surrounded by tall trees or buildings.
To launch a kite properly by keeping all safety measures intact, you would require a minimum of 100 yards/meters of open area. Before setting up the kite, take some time to think about what you would do if the kite, along with you, gets blown downwind. Launching the kite with a pier downwind would not be a wise thing to do.
Never launch your kite at a site where there is a possibility of you getting blown beyond a particular point. Do not go too far off the shore while trying to launch your kite. 150 yards/meters should be the maximum distance between the shore and your launch point.
Related Questions
Can you kiteboard on land?
Yes, you can kiteboard on land. The sporting activity where you kiteboard on land is called land kiting or kite landboarding. In land kiting, landboards, also referred to as mountain boards, are used. These landboards closely resemble skateboards but are far more heavy and durable in nature. They feature huge off-road wheels, footstraps and shock absorbers.
Kiteboarding on land is slightly different from launching a kite on water but the application and the safety precautions that one needs to take largely remain the same. When you kiteboard on land, you will be required to look for an area where there is a lot of open space and no obstruction. Ideally, it should be a place that is not frequented by too many people and is bereft of tall trees or any other object that could prove to be a risk factor during your kiteboarding activity.
In the past several years, there have been many instances wherein kitesurfers have got fatally injured or died after getting blown away by strong wind and hit against a rocks or a trees. This is why I strongly advise you against practicing kiteboarding in or around rocks or residential areas. If you don't find a suitable location within the city limits, you can try looking for an ideal location on the outskirts or in a nearby town or city.
Can kiteboarding be done only in an ocean?
No, an ocean is not the only place where kiteboarding can be done. While a vast ocean proves to be the best surface to launch a kite, there are many other areas or surfaces that prove to be conducive to kiteboarding activities. Years ago, when I started kiteboarding, I used to live in a small town that didn't have an ocean or a beach. I had made the acquaintance of some people who used to kiteboard. All of us would go to a big lake located on the outskirts of the city during the weekend and practice kiteboarding there.
Today, I mostly visit Sandy Hook State Park whenever I am in a mood to indulge in kiteboarding but back then, that lake was all that I had. If you have a relatively small water body in your vicinity for kiteboarding, it is fine as long as there are no trees or buildings around so that you don't get hit when the wind is too strong.
Which is the best place to learn kiteboarding?
The Outer Banks, NC is one of the best places to learn kiteboarding on East Coast. The reason behind this is that the water you get here is shallow than the water you come across in an ocean or lakes.
There are many suitable locations for kiteboarding in the United States that a beginner rider can try out. During my early days as a kiteboarder, I would often go to the Sandy Hook, NJ to practice.
Another place I remember visiting distinctively as a beginner rider is Florida Keys. The place is known for its water bodies that have clear, warm and flat water. When it comes to finding the right spot for kiteboarding, you will have multiple options at your disposal. While this place is known for hosting water sporting activities, it never gets too crowded. The best time to visit the Florida Keys for kiteboarding is between the months of October and May.