Kitesurfing is an adventurous water sport that needs proper guidance and training before someone gets out in the water. Just like any other sport, it requires practice gear and a set of equipment. Most practitioners begin by joining a kitesurfing school to learn the techniques from experienced trainers. Without training and gear, it is not recommended to try kitesurfing and similar extreme sports. Self-training is possible but it is not the best idea if you consider trying this sport within the first few weeks of getting started. And if you are conscious to know whether anyone has died from kitesurfing, here is an answer.
Unfortunately, people die while kitesurfing every year. While drowning is very unlikely, most accidents happen on land inadvertently and without proper training. People also get seriously injured due to accidents that occur due to many reasons.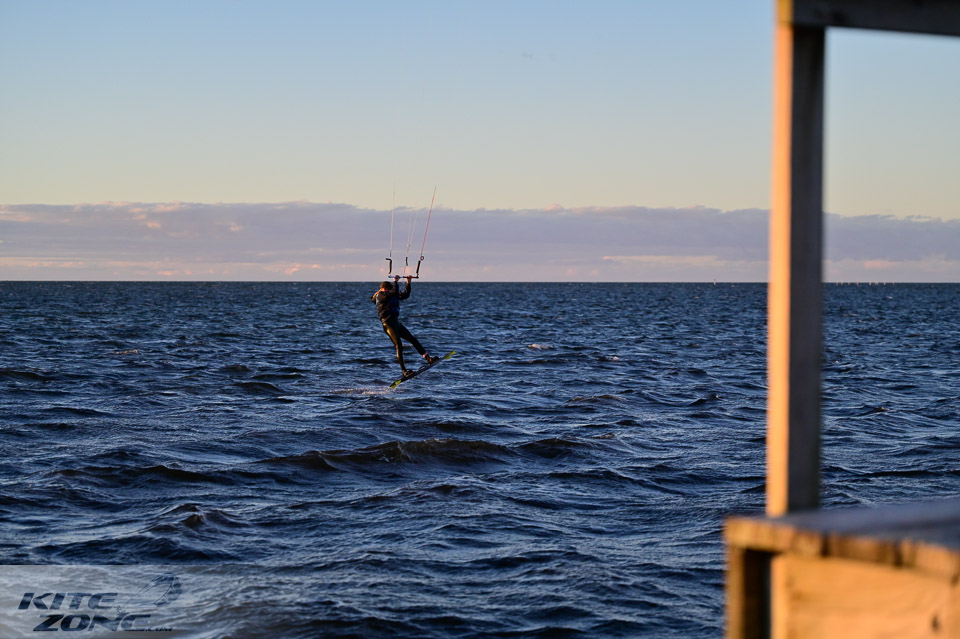 What are some of the dangers of kitesurfing?
There are many hazards or dangers that kitesurfers can get exposed to. Let me explain some common types of dangers that you must be aware of so that you know how to prevent them from happening.
Kite errors: If your kite is too large or too small for the wind, it can either drag you out of all your control or drop in the water, making you stuck in a dangerous area. To avoid any such issues, you need to talk to the other riders and make sure you are using the right kite.
Obstacles: There can be many inland and water obstacles causing injury and accidents. To avoid it, you need to understand the air condition well while boarding.
Weather hazards: From a sudden wind change to gusty wind, offshore wind, strong currents, and big waves, there can be numerous types of weather hazards. To save yourself from it, you need to understand the water and wind conditions well while choosing a spot.
Equipment problems: Depending upon the age of your kite and your harness, there can be severe problems such as breaking of kite lines and harness, losing air at the kite edge, and more.
Riders hazards: Colliding with other riders or a swimmer is one of the common hazards kitesurfers face. There are instances of colliding with boats as well.
Health problems: Some common physical problems that may occur while riding are muscle cramps, sunburns, UV eye damage, and hypothermia.
Underwater dangers: Sea urchins, corals, weeverfish, and sharks are some underwater dangers that a kitesurfer should be aware of.
Is it safe to kitesurf alone?
Whether it is safe to kitesurf alone or not depends upon your experience, weather condition and knowledge. If you have prior knowledge of the sport and you are quite confident about how you surf, you can kitesurf alone when there are no surfers around. There are many factors such as beach, water, and wind conditions that you need to assess well before you plan to kitesurf alone.
However, if you are a beginner trying to have a grasp on its techniques, I would never advise you to kitesurf alone as it's is never a good idea. Death loops may occur due to a lack of knowledge or expertise. Having other kitesurfers around you can save you from impending dangers associated with this sport. Self-training on kitesurfing is possible but that is also not recommended by many experts.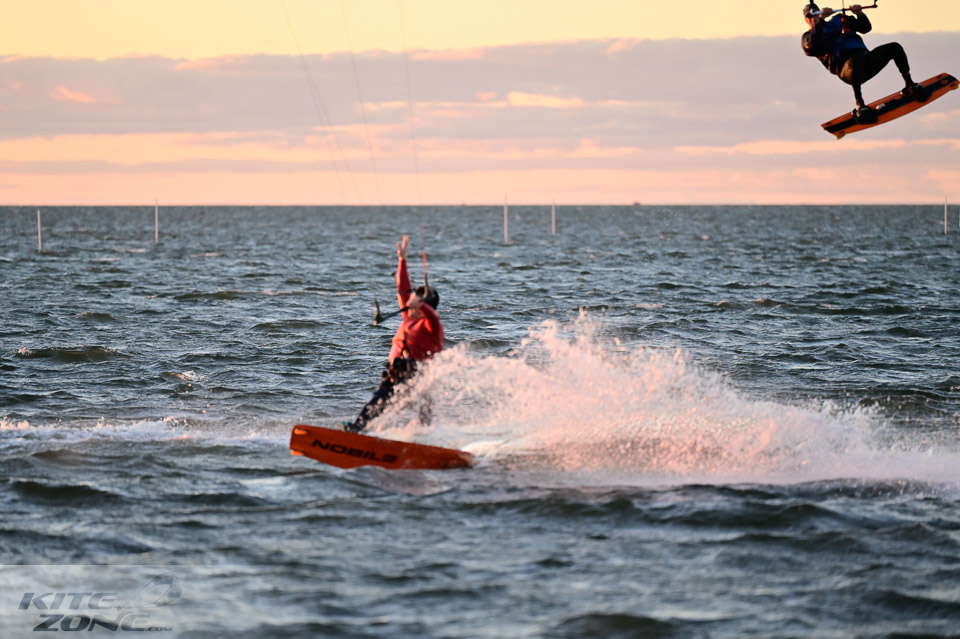 How do I save myself if I get tangled?
You need to release your kite if you get tangled and if your kite is totally uncontrollable. You should not release your safety immediately when you see your kite tangled with someone else's. Instead, try to cooperate with the other rider to get out of it. If detangling is not possible at all, both of you may need to release your kites.
As the riding spots are getting crowded every day with the popularity of kitesurfing among enthusiasts, kite tangling has become one of the common problems. If not handled carefully, it can cause severe accidents and even death of the riders.
Some of last year's fatal accidents:
Here are some instances of the last year's fatal accidents from kitesurfing:
Tom Hutchinson, a successful businessman (aged 52) from the USA got lifted 150 ft by a heavy wind, which ultimately smashed him against a cliff and caused his death on 24 January 2020.
In North Devon, a kitesurfing trainer and the owner of a training academy met death as he was performing some difficult stunts at the sea.
In Cornwall, a man died on 24 September 2020 as he faced rough conditions in the sea. Emergency services tried to help him initially but he couldn't reciprocate well.
Ger Fennelly, a 39-year old experienced kitesurfer from Dublin died while surfing in November 2020 due to poor wind and water conditions. It is reported that he had 14 years of experience in the sport.
On 3rd December 2020, Nicholas James O'Brien died in the Southampton hospital after he met with a severe accident while kitesurfing. He had a fatal neck and head injury.
Related Questions:
What is meant by death loop in kitesurfing?
In kitesurfing, a death loop occurs when a kite loops continuously due to the tangling of the bar and lines. It results in a sudden drag of the kite through the water or shore, which can make a surfer collide with obstacles. It is known as the death loop because it is one of the major causes of death from kitesurfing.
Death loops are one of the most dangerous hazards in kitesurfing and may occur anytime. Sometimes, death loops can block the safety release and make the surfer unable to use it. To recover from death loops, a surfer needs to release the kite at the right time without fearing the consequences.
How do I stop a death loop in kitesurfing?
To survive a death loop, you need to release your kite and pull your safety without panicking. You can keep a knife with you so that you can quickly cut your lines when met with a death loop. Also, never kitesurf in a poor health condition or if you are feeling exhausted. Always check your kite and other equipment to stay confident throughout the fun session.